The Invicta Fighting Championships will hold their third fight card on October 6th in Kansas City and they will crown its first champion.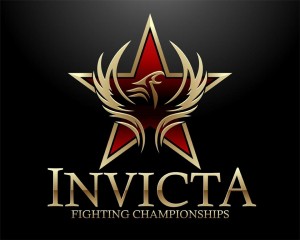 The fight card will come from Memorial Hall and Jessica Penne (9-1) takes on Naho Sugiuama (8-0) for the atomweight (105 lbs) title in the main event.
Penne was in the co-main event of the inaugural Invicta fight card and defeated Lisa Ellis-Ward by TKO in the third round. This will be the United States debut of Sugiyama and she was a champion in the Japanese MMA promotion JEWELS.
The co-main event will feature Shayna Baszler (14-7) meeting Sarah D'Alelio (6-2). Both of these fighters were on the last Invicta card with Baszler losing a decision to Sara McMann in the main event and D'Alelio submitted Vanessa Porto in the first round.
The complete 12 fight Invicta FC 3 card is below:
Jessica Penne (9-1) vs. Naho Sugiyama (8-0)
Shyana Baszler (14-7) vs. Sarah D'Alelio (6-2)
Barb Honchak (6-2) vs. Asiling Daly (13-3)
Tara LaRosa (21-2) vs. Vanessa Porto (14-5)
Leslie Smith (3-2-1) vs. Cat Zingano (6-0)
Michelle Waterson (9-3) vs. Lacey Schuckman (7-5)
Julia Budd (3-2) vs. Elaina Maxwell (7-4)
Carla Esparza (7-2) vs. Lynn Alvarez (5-2)
Ashley Cummins (3-0) vs. Joanne Calderwood (3-0)
Amy Davis (3-3) vs. Stephanie Frausto (3-4)
Jessamyn Duke (1-0) vs. Marclea Allen (1-0)
Tecia Torres (0-0) vs. Kaiyana Rain (0-0)
Katalina Malungahu (2-0) vs. Taylor Stratford (0-0)