Sarah Kaufman is coming off an armbar defeat against Ronda Rousey and she is wasting no time in getting back into action and will return at Invicta FC 3 on October 6th against Kaitlin Young.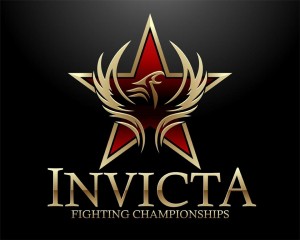 Invicta FC 3 takes place on October 6th from the Memorial Hall in Kansas City and will be headlined by Jessica Penne (9-1) meeting Naho Sugiyama (8-0) for the first ever Invicta title, which takes place in the atomweight (105 lb) division.
Tickets are currently available for this fight card and start at $25. Tickets can be purchased at the Memorial Hall Box Office, Ticketmaster.com, InvictaFC.com and by phone at 800-745-3000.
Kaufman is a former bantamweight champion in Strikeforce and this will be her first fight with Invicta.
"Invicta FC has made huge waves for women in MMA over the last five months," Kaufman said. "It's been amazing to watch so many of the top women all fight on the same card, so I'm looking forward to be a part of their next show."
Young has been on the two previous Invicta cards (o-1-1) and was defeated by Liz Carmouche in the second round by submission. She does holds a win over Julie Kedzie and Kaufman knows that she will be a tough opponent on October 6th.
"Kaitlin is a very strong 135 pounder," said Kaufman.  "She's got a lot of height and is quite technical in many areas.  I'm excited to get in there against her, especially in the wake of the worst performance of my career.  I'm hungry to get back in there and prove why I'm ranked at the top of my weight class."
The current Invicta FC 3: Penne vs. Sugiyama card is below:
Jessica Penne (9-1) vs. Naho Sugiyama (8-0)
Shyana Baszler (14-7) vs. Sarah D'Alelio (6-2)
Sarah Kaufman (15-2) vs. Kaitlin Young (7-6-1)
Barb Honchak (6-2) vs. Asiling Daly (13-3)
Tara LaRosa (21-2) vs. Vanessa Porto (14-5)
Leslie Smith (3-2-1) vs. Cat Zingano (6-0)
Michelle Waterson (9-3) vs. Lacey Schuckman (7-5)
Julia Budd (3-2) vs. Elaina Maxwell (7-4)
Carla Esparza (7-2) vs. Lynn Alvarez (5-2)
Ashley Cummins (3-0) vs. Joanne Calderwood (3-0)
Amy Davis (3-3) vs. Stephanie Frausto (3-4)
Jessamyn Duke (1-0) vs. Marclea Allen (1-0)
Tecia Torres (0-0) vs. Kaiyana Rain (0-0)
Katalina Malungahu (2-0) vs. Taylor Stratford (0-0)