The light heavyweight fight on the UFC on FOX 4 preliminary card between Phil Davis and Wagner Prado ended in the first round after an accidental eye poke.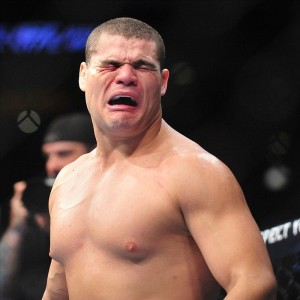 Davis unintentionally poked Prado in the right eye at the 1:28 mark of the first round and the ringside doctor called the fight.
The referee asked Prado if he could see and he said he could not. Once the referee told the doctor that information, the fight was called.
After the fight card concluded, UFC President Dana White said they are targeting to have the rematch at UFC on FX 5.
That fight card takes place on October 5th in Minneapolis, which will be headlined by Travis Browne meeting Antonio "Bigfoot" Silva.
White said that they needed to find out how Prado's eye is doing and if he will be able to compete on the UFC on FX 5 card. Prado told Ariel Helwani that he would like to fight at UFC 153, since it's in his home country of Brazil.
Davis talked to reporters after this fight and said that he wanted to show he is not just a wrestler, but a mixed martial artist.
It's understandable why Prado would like to be on the UFC 153 card, but that card appears to be full and the rematch will most likely take place one week before that card at UFC on FX 5.