The Gracie Breakdown with Rener and Ryron Gracie is back and this episode features actor and Gracie black belt Ed O'Neill.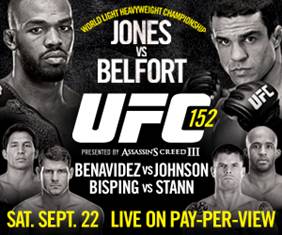 The three of them breakdown the UFC 152 main event between Jon Jones and Vitor Belfort. They show how Belfort was able to get an armbar on Jones in the first round and explain why Jones ground and pound style leaves him exposed to armbars.
Also, they show how Jones was able to get the americana armlock to get the victory and what Belfort should have done to escape the hold.