The UFC held a press conference today in Montreal for UFC 154 and the full press conference replay is now available.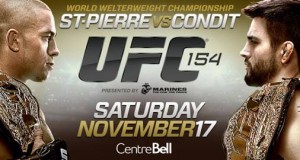 Today's press conference was attended by UFC Director of Canadian Operations Tom Wright, welterweight champion Georges St-Pierre and interim welterweight champion Carlos Condit.
The complete press conference is below and starts at the 11:30 mark.