Have you ever wanted a inside look into what training day was like for Georges St-Pierre at Tristar Gym in Montreal?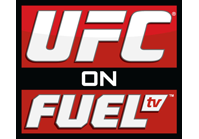 FUEL TV has announced that they will be broadcasting live from the gym on Monday at 12:30 p.m. ET for a special live broadcast called "Training Day: Inside The Tristar Gym Live."
During the live broadcast, they will show what UFC welterweight champion Georges St-Pierre and welterweight contender Rory MacDonald are doing in preparation for thier upcoming fights.
"Training Day: Inside The Tristar Gym Live" will be hosted by former UFC fighter Kenny Florian and the head coach of Tristar Firas Zahabi. Both of them will guide viewers through what the fighters are doing in preparation for their next fight, which St-Pierre will be taking on Carlos Condit in two weeks at UFC 154 in a welterweight title unification bout.
At some point in the broadcast, both St-Pierre and MacDonald will do interviews about their upcoming fights and how their training camps have gone so far.