After losing to Marcin Held in the semifinals of the Bellator season seven lightweight tournament, Rich Clementi announced his retirement from MMA.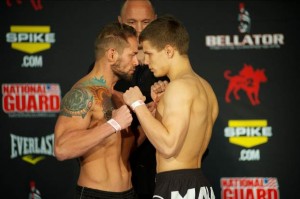 Clementi announced his retirement on his Facebook page and will finish with 45 career wins and 27 of those victories came by submission.
In his statement on Facebook, the MMA veteran knew the time was coming and wish it could have been on his terms.
"Well, I guess this day had to come some time," Clementi wrote. "Just wish it could have been on my terms but then again we all know that wouldn't have happened because I would have always wanted just one more time under those lights. I am so grateful for the things this sport has taught me. The friends, experiences and most of all learning who I am. I am so lucky I have a platform to share these experiences and help others try to reach there dreams. I want to thank everyone that has helped me in this experience. Now it's time to turn the page. That's life and now the same drive will be passed off towards my guys and now I will be able to give more of me to them. I am very excited to see what the future has in store for me. I will update my condition when my MRI comes back. Surgery a must just not sure about some of the other issues. Doc said my body has been around the block a few times. I can only smile."
Clementi (45-22-1) had won three in a row, prior to losing to Held last Friday night and it was his first lost in nearly a year. During his MMA career, he holds notable wins over Melvin Guillard, Anthony Johnson and Sam Stout. During the Bellator lightweight tournament, he defeated Alexander "Tiger" Sarnavskiy by decision, who was considered the favorite heading into the tournament.