Coming up tonight at 11 p.m. ET on FUEL TV will be "Training Day: The Blackzilians," which gives viewers an all-access look at the group of elite mixed martial arts fighters that form the Blackzilians team.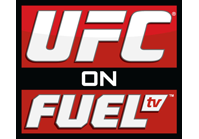 This is the second time that FUEL TV has done "Training Day," with the first episode being a live broadcast from Tristar Gym in Montreal prior to UFC 154.
Tonight's show will go inside the camp and will feature Blackzilian members Rashad Evans, Alistair Overeem, Vitor Belfort, Michael Johnson and Thiago Silva. Also, see what the coaches at the Blackzilian camp put the fighters through in a normal workout and owner Glenn Robinson opens up about how the team was started.
During the show, Johnson explains how the fight team became known as "The Blackzilians."
"It all started out like a joke. [I was with] Danillo Villefort, one of the original members. We were all siting around, like me, him, and Rashad Evans and we looked at the mat. At one point it was just half blacks and half Brazilians. So you know, nothing real racial, you know? It was all a joke. So we said why not call the team the Blackzilians?"
This is a show that MMA fans should make sure they watch as it gives an inside look at what goes on at one of the top MMA fight teams.