UFC 154 takes place next Saturday night with the main event being a welterweight title unification bout as welterweight champion Georges St-Pierre returns to the UFC to face interim welterweight champion Carlos Condit.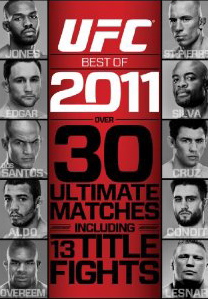 TheMMAReport.com will sponsor a pick'em contest on MMAVictor.com and the grand prize for the winner will be the UFC DVD, "Best of 2011."
To enter the contest, go to the MMA Victor website and find the league, which is ID #455. Pick the winners of the fights on the pay-per-view portion of the card, how they will win the fight and what round the fight will end.
Register for the contest before the league fills up and be sure to check out MMAVictor.com, which is the official fantasy MMA site of TheMMAReport.com.