UFC bantamweight champion Dominick Cruz re-injured his knee the day before Thanksgiving and had a second surgery on his ACL last Thursday and will be out another six to nine months.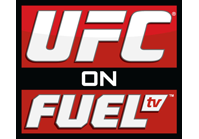 The news was reported earlier this week and Cruz went on "UFC Tonight" on FUEL TV last night to explain how the injury happened and what he is going through at this time.
"First and foremost, I want to thank the UFC for the support up to this point – Dana, Lorenzo and the Fertitta brothers," Cruz said. "I was doing what I was allowed to do. I was on a good comeback, right on schedule. But, apparently it just happened. I was training and I found out the hard way that the cadaver tendon wasn't as strong as at should have been at that point. It got weak and it failed because it didn't take to my body as well as it should have. I was in my brace when it occurred. I was doing everything I was allowed to. The cadaver didn't take to my body, it rejected it and the cadaver tendon failed and it split. It happens. There is nothing you can do. You have two choices when an injury like this happens, you can get a graph from your body or get a cadaver tendon. The positive of the cadaver is that you have less cuts to your body, so you have less recovery time. But on the negative side, you don't know if it will take to you body and it will absorb it and accept it. With my knee, that did not take place because the cadaver tissue didn't take to my body like it should have. The cadaver tissue failed. This time I took the patellar tendon from my own knee and they put it to where the ACL is supposed to be, which is what GSP did. Now my body has accepted it because it is my body, my tissue, my blood and it is automatically getting blood flow and healing as we speak. I am set back another six to eight months and I have to start the process all over. If it's not hard once, try it twice."
The UFC champion went on to explain the injury happened when he was training with a person that he works with all the time and they were doing some drills, which included shadow boxing.
"I was with a guy who I train with a million times and we were moving, we were doing 50 percent movement skills with each other, shadow boxing and I was on with my brace. I was moving and I went to hit a pivot and the tissue just popped. My knee felt unstable and shortly after I got off the mat and I said something is wrong and I needed to sit down. I took my brace off and iced my knee immediately. I had some thoughts and I just figured there was no way that it happened from just moving. I was just shocked."
During the interview, Cruz became emotional when talking about the messages that he has received from his fans on Twitter. He stated that 95 percent of the messages that he receives are positive and he thanked the fans for their support.
Currently, Renan Barao is the interim bantamweight champion and the UFC has not said if they would strip Cruz of the title. UFC President Dana White is planning to have Barao defend the interim title against Michael McDonald at some point in 2013, but they have not determined a date for the fight.
If Cruz doesn't have another set back, it's likely that he could return in late 2013 and face the winner of Barao and McDonald in a unification title fight.