Patrick Cote was schedule to have his rematch against Alessio Sakara at UFC 158 on March 16th, but Sakara has pulled out of the fight with an injury and Cote has announced he will now be moving down to the welterweight division.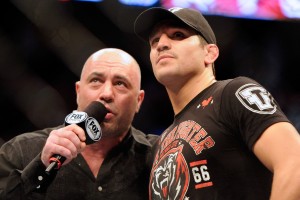 Cote announced his decision to move down to the 170 pound division on Twitter and stated he has been thinking about this move for the past year.
"After a year of thinking and good talk with my coaches and nutritionist, its time," Cote wrote on Twitter. "My next fight will be at 170. Thanks for the support."
Cote (18-8) returned to the UFC earlier this year after winning four straight fights outside of the UFC. He returned at UFC 148 in July and was defeated by Cung Le and the UFC then booked him to take on Sakara at UFC 154.
The fight took place on the preliminary card and it appeared that Sakara had won the fight by TKO in the first round. However, the referee called the fight a disqualification due to illegal strikes to the back of the head.
Cote still hopes to stay on the UFC 158 card in Montreal, which will be headlined by Georges St-Pierre defending the UFC welterweight title against former Strikeforce welterweight champion Nick Diaz.