Coming up on Saturday night at The Joint at the Hard Rock Hotel and Casino in Las Vegas will be "The Ultimate Fighter 16 Finale," which the main card will air on FX at 9 p.m. ET.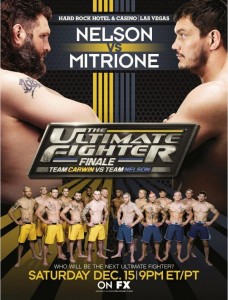 The card will be headlined by a heavyweight bout between TUF 10 winner Roy Nelson and he will take on TUF 10 alum Matt Mitrione.
Also, the main card will see the final of this seasons reality show as it will be Canada vs. United States. Mike Ricci will attempt to become the first Canadian winner of "The Ultimate Fighter" as he takes on Colton Smith.
The UFC has released a video preview of Saturday night's card, which is below: