Every Tuesday night on FUEL TV is the weekly UFC news program "UFC Tonight" and last night's episode saw Mark Hominick announce his retirement, Carlos Condit responds to the challenge of Rory MacDonald and Jon Jones talked about coaching against Chael Sonnen.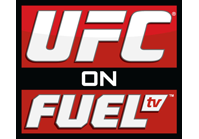 Hominick explained his reasoning for deciding to call it a career at the age of 30 and stated it was time to move to the next phase of his career.
"Over the last 11 years, I've followed my passion in the UFC," Hominick said. "Now, I'll say UFC 154 was my last fight in the Octagon as I'm retiring and moving on to next phase of my career. I have a young daughter at home and another on the way. I'll always be involved in the sport. But I know the commitment I have to make. I have to make a commitment to this as I have to fighting in the past."
Then, MMA reporter Ariel Helwani reported that he talked to Condit about a potential rematch with MacDonald and told him that "I'm in," so a rematch appears to be in the works.
Also, Jones talked to Helwani about his relationship with Sonnen after coaching "The Ultimate Fighter" and it appears that Jones could be changing his mind about a potential fight against Anderson Silva.
"You know, everything is possible and we are put on the show to dream big and not limit ourselves," Jones said. "But I am happy with what I'm doing and how I've been able to provide for my family with my championships. And if it ain't broke, don't fix it. If he moves up and wants to challenge me to my own belt, then that is a different story."
FUEL TV has released several videos from last night's show and the clips are below in a video playlist.