The inaugural Invicta FC strawweight championship was on the line as late replacement Bec Hyatt took on Carla Esparza in the main event. Dominant wrestling and grappling was the story of this fight as Esparza was able to secure takedowns in each round, work top control, and engage Hyatt from dominant positions.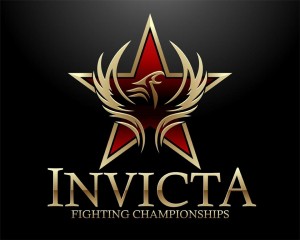 Each round seemed to be a mirror of the previous. Hyatt moved forward and was able to land punches at the beginning of each frame. Her aggressiveness kept the crowd in the fight and even gave her fans some hope of a major upset. Each flurry of punches landed by Hyatt was met with a takedown by Esparza.
Esparza was able to rain down some ground and pound, pass Hyatt's guard at will, and take her back on several occasions. Hyatt's grit and toughness allowed her to avoid getting finished, but did not get her enough offense to win the title. Her best chance at winning the title occurred in round two, with Hyatt attempting an armbar that took Esparza a good bit of time to get out of.
The uncontroversial decision was rendered, with all three judges scoring the bout 50-45 in favor of the new strawweight champion.
The co main event featured a rematch from a 2010 bout between Alexis Davis and Shayna Baszler. Baszler was the victor in the previous bout via decision, but it was Davis who prevailed in the rematch.
The fight featured a ton of grappling in all three rounds, with Davis constantly attacking and looking for submissions. The first round began with a feeling-out process, but hit the ground after about a minute and a half with Davis trying to work from the top. A grappling sequence followed, with Davis generally getting the best of it. She finished the round very strong, with a kneebar attempt as the bell sounded.
The second frame began with Davis looking for a trip takedown, but Baszler reversing it to get top position. Davis followed this with more submission attempts from her active guard. These submission attempts served to put Baszler on the defensive nearly the entire time she was on top. The fight made it back to the feet, but went right back down to the ground by way of Davis getting top position via strikes. Davis poured on a few strikes and may have been able to stop the fight had the round gone on a bit longer.
By the third round, it was clear that Davis was the fresher and less hurt fighter. She moved in with strikes, jumped on Baszler's back, and finished with a rear naked choke. Baszler elected not to tap, so Davis rendered her unconscious for the hard-fought victory.
The complete Invicta FC 4 results are below:
Free Preliminary Fights:
Atomweight: Laura Marcusse-Sanko def. Cassie Robb via RNC – Round 2, 1:07
Featherweight: Veronica Rothenhausler def. Katalina Malungahu via KO – Round 1, 1:12
Pay Per View Fights:
Strawweight: Tecia Torres def. Paige VanZant via unanimous decision (30-27, 30-27, 30-27)
Strawweight: Rose Namajunas def. Emily Kagan via submission (RNC) – Round 3, 3:44
Atomweight: Jodie Esquibel def. Liz McCarthy via split decision (29-28, 28-29, 30-27)
Featherweight: Tamikka Brents def. Amanda Bell unanimous decision (29-28, 29-28, 29-28)
Atomweight: Cassie Rodish def. Stephanie Frausto via TKO (strikes) – Round 3, 1:04
Strawweight: Joanne Calderwood def. Livia Von Plettenberg via unanimous decision (30-27, 30-27, 30-26)
Featherweight: Ediane Gomes def. Hiroko Yamanaka via unanimous decision (29-28, 29-28, 30-27)
Bantamweight: Sarah D'Alelio def. Amanda Nunes via unanimous decision (30-26, 30-26, 30-26)
Bantamweight: Leslie Smith def. Raquel Pennington via unanimous decision (29-28, 29-28, 29-28)
Bantamweight: Alexis Davis def. Shayna Baszler via submission (RNC) – Round 3, 0:58
Strawweight: Carla Esparza def. Bec Hyatt via unanimous decision (50-45, 50-45, 50-45) to claim the vacant Invicta FC strawweight title