Every Tuesday night on FUEL TV is UFC Tonight and UFC Ultimate Insider and last night featured new episodes of both programs.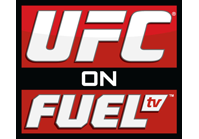 FUEL TV has released clips from each show, which include Jon Jones promoting the upcoming season of "The Ultimate Fighter," Ariel Helwani giving the latest news and Tito Ortiz sitting down to talk about his client, Cristiane "Cyborg" Santos on UFC Tonight.
On UFC Ultimate Insider, go inside the life of Vitor Belfort as he moves to Florida to train with the Blackzilians and Joe Rogan breaks down the upcoming fight between Jones and Chael Sonnen.
Check out all the clips from last night's show below: