Every Tuesday night on FUEL TV is UFC Tonight and UFC Ultimate Insider and last night featured new episodes of both programs.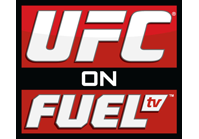 FUEL TV has released clips from each show, which include Demetrious Johnson, John Dodson, Quinton Jackson and Ronda Rousey talking about their upcoming fights.
On UFC Ultimate Insider, Anthony Pettis shows his signature moves and get an inside look into a recent photo shoot that Alistair Overeem did for UFC 360.
Check out all the clips from last night's show below: