The Invicta FC 4 Weigh-In's took place on late Friday afternoon in Kansas City and tomorrow night's card is official with 13 fights.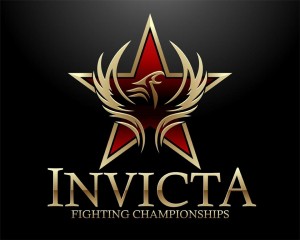 Tomorrow night's card will be an online pay-per-view on InvictaFC.com and will be headlined by Carla Esparza (114.8 lbs) meeting Bec Hyatt (115 lbs) for the inaugural Invicta FC strawweight title.
Every fighter on the card was on weight, with the exception of Veronica Rothenhausler. She missed weight by .6 pounds and has been fined ten percent of her purse.
The complete Invicta FC 4 Weigh-In Results are below:
Invicta FC 4 Fight Card: (7 p.m. ET/4 p.m. PT)
Carla Esparza (114.8) vs. Bec Hyatt (115)
Shayna Baszler (134.8) vs. Alexis Davis (135.8)
Leslie Smith (135.8) vs. Raquel Pennington (134.8)
Amanda Nunes (135.8) vs. Sarah D'Alelio (135.8)
Ediane Gomes (143.2) vs. Hiroko Yamanaka (145.5)
Joanne Calderwood (116) vs. Livia Von Plettenberg (116)
Stephanie Frausto (105) vs. Cassie Rodish (105.8)
Tamikka Brents (145) vs. Amanda Bell (145)
Liz McCarthy (104.2) vs. Jodie Esquibel (104.2)
Emily Kagan (115.5) vs. Rose Namajunas (114.6)
Tecia Torres (115.6) vs. Paige VanZant (114.8)
Katalina Malungahu (145.8) vs. Veronica Rothenhausler (146.6)
Laura Marcusse-Sanko (105.6) vs. Cassie Robb (105.6)