During Tuesday night's edition of UFC Tonight, it was reported that UFC lightweight champion Benson Henderson would be interested in moving up to welterweight to face Georges St-Pierre after his next title defense against Gilbert Melendez.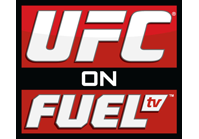 However, UFC President Dana White stated on the weekly UFC news program that moving to welterweight is not an option for Henderson at this time.
"It's not going to happen," White said. "Benson just won that title not too long ago, there are plenty of guys in the 155-pound division to defend the title against, and there's a possible fight with Aldo if Aldo moves up and stays at 155."
If Henderson is able to retain the title against Melendez, other potential title challengers besides Aldo for him could include Gray Maynard and Jim Miller. He already holds a win over Miller, which came prior to Henderson winning the lightweight title.
When it comes to Aldo, a fight for the lightweight title is possible if he defeats Anthony Pettis in August. White stated on UFC Tonight that Aldo's manager, Andre Pederneiras told him that his fighter wants to move up after he defeats Pettis.
White is fine with Aldo going up to lightweight to challenge for the title. Aldo's plans are to defeat Pettis, win the lightweight title and then move back down to featherweight. However, White says that will not happen as if Aldo moves to lightweight, he will have to stay at lightweight.
"He [Pederneiras] said that after Aldo beats Pettis, he wants to move up to 155 and fight there. I said that was fine, but one of the matchmakers called and said there was a misunderstanding, that he wants to go to 155, win the title, and go back to 145. That's not happening. If he moves to 155, he stays at 155 and he holds that belt. If Pettis wins the fight, Pettis is going to have to stay at 145 and defend that belt a couple of times."