At a press conference today, the Fox Sports Media Group (FSMG), officially announced the plans to launch a new national muli-sport network called Fox Sports 1.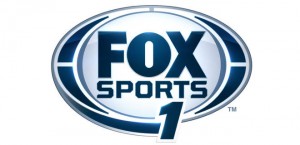 Fox Sports 1 will debut on Saturday, August 17th as part of Fox Sports 20th anniversary kickoff.
The network plans to launch over 5,000 hours of live event, news and original contant annually. The channel will also launch in an estimated 90 million homes. It will feature everything from Nascar, College Football, Soccer to even the UFC.
Speaking of the launch date, Fox Sports one's inaugural launch will have live events morning, noon and night including a NASCAR Camping World Truck Series race from Michigan and "UFC on FS1 1" in prime time.
The UFC will also be featured every Wednesday night with such programing as live Fight Nights (through 2014) and other UFC event programming including event preliminary cards; UFC Tonight, the weekly authority for UFC news and information, plus hundreds of hours of UFC related programs and events.
The full press release can be found here.