The Ultimate Fighter 17 Finale took place last weekend in Las Vegas and all of the drug test came back clean.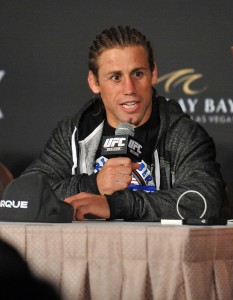 Nevada State Athletic Commission Executive Director Keith Kizer announced via email on Friday that all 24 fighters that were on the card were tested and all the test came back negative.
The Ultimate Fighter 17 Finale took place from the Mandalay Bay Events Center and 5,549 fans were in attendance to watch the UFC card.
Urijah Faber defeated Scott Jorgensen in the main with a rear-naked choke submission in the fourth round, which is the third straight submission win for the former WEC champion.
Also, Kelvin Gastelum upset Urijah Hall in the TUF 17 Final by split decision and Cat Zingano stopped Miesha Tate in the third round to become the number one contender in the UFC women's bantamweight division. With this victory, Zingano will coach against women's bantamweight champion Ronda Rousey in the next season of The Ultimate Fighter and the show will debut in September.