One of the most important bouts in women's mixed martial arts infantile history takes place this Saturday night in Las Vegas as former Strikeforce champion Miesha Tate takes on undefeated Cat Zingano for a chance to become one of the two first women coaches in the history of "The Ultimate Fighter," alongside UFC champion Ronda Rousey.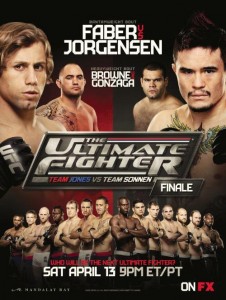 Rousey has already established herself as the face of the woman's division and a mega-star; sharing the limelight with her for a whole season of "TUF" would undoubtedly increase either woman's exposure infinitely.
Zingano comes into the fight with a perfect 7-0 record, with only one of those victories coming via decision. Her most recent victory came at the expense of Raquel Pennington, finishing her by rear-naked choke in the second round at Invicta FC 3. Of her six finishes, three have come by KO/TKO and three have come via submission.
Zingano appears to be one of the stronger women in the 135 lb division, preferring to press her opponents against the cage to put her into a position to take the fight to the ground, where she can effectively pursue submissions and employ some ground and pound tactics. She's worked very hard on her striking and what she's lacking in technique she makes up for with power, often walking forward with deliberate lefts and rights. If she fails to get top position against a talented grappler herself in Tate, she may very well be able to damage Tate on the feet.
Tate is one of the biggest names in women's MMA and comes into this fight sporting a 13-3 record. Her last bout featured a come from behind win as Tate struggled with the striking game of Julie Kedzie for the majority of the fight, but managed to pull off an armbar victory late in the third round to secure her move over to the UFC. Tate's lone goal is to get another shot at Rousey, who defeated her by an armbar of her own in the now defunct Strikeforce organization and she can earn that with a win over Zingano.
Tate's most effective when she can utilize her wrestling skills to take her opponents down and work from top position, much like her counterpart Zingano. She's good in scrambles, and has shown the ability to submit opponents from all positions on the ground. Her striking has come a long ways, and although not powerful she perhaps will be the crisper striker in this match-up and most likely will have the speed advantage. Tate may test Zingano out on the feet before shooting for a takedown should things not go her way early.
In my opinion, this fight will come down who secures top position for the longest amount of time. Tate seems to have a more variety of takedowns at her disposal, while Zingano will look to overpower Tate against the cage and work from there. Experience could also play a role, as Tate has more than double the fights that Zingano has and is no stranger to the big stage; although this is her first time fighting in the UFC, she's headlines Strikeforce cards in the past.
I predict a back and forth battle with both women having their moments, but in the end Tate's well rounded skills and experience will give her an edge in the fight and on the judges' scorecards.