Dave Herman has passed his pre-fight drug test that was ordered by the Nevada State Athletic Commission and his fight with Gabriel Gonzaga on Saturday night will take place.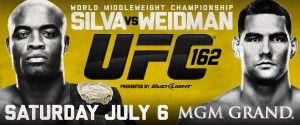 Nevada State Athletic Commission Executive Director made the announcement in an email that was sent to the media on Tuesday.
Herman (21-5) was ordered to take a pre-fight drug test last week by the commission since he has tested positive for marijuana two times since 2011. He tested positive for the banned substance prior to UFC 136 in 2011 and after his submission defeat against Antonio Rodrigo Nogueira at UFC 153.
During last week's Nevada State Athletic Commission meeting, Herman told the commisssion that he had not smoked marijuana since November of last year and had turned his life around. He moved out of California, where he had a license for medical marijuana and moved to Tennessee.
With Herman passing his drug test, he will receive a conditional license from the Nevada State Athletic Commission and will likely be tested following his fight on Saturday night against Gonzaga.