Following tonight's UFC on FOX 8 card from Seattle, The MMA Report Live: Post Fight Edition will be live on RadioInfluence.com.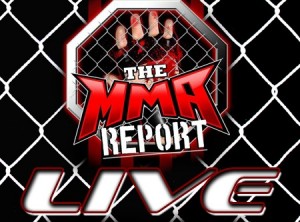 Tonight's post fight show will approximately begin at 10 p.m. ET/7 p.m. PT and will be a one hour call in show.
TheMMAReport.com reporter Jason Floyd will be hosting the show and will be taking your phone calls at (917) 387-4517, tweets and messages in the chat room.
Along with taking your phone calls, a portion of the post fight press conference will be played during the show.