The UFC 163 Conference Call took place on Thursday afternoon and the entire conference call audio is now available.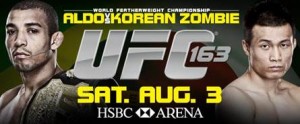 Taking part in today's call was UFC Managing Director of International Development Marshall Zelaznik, featherweight champion Jose Aldo, Chan Sung Jung, Lyoto Machida and Phil Davis.
The complete UFC 163 conference call audio is below.