The Invicta FC 6 weigh-ins will take place today in Kansas City and they will be streamed live on TheMMAReport.com.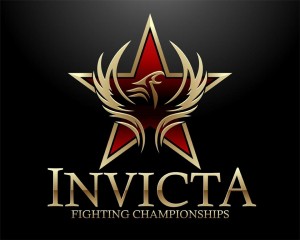 Today's weigh-ins will come from the Ameristar Casino Hotel and the weigh-ins will begin at 6:30 p.m. ET/3:30 p.m. PT.
Following the conclusion of the weigh-ins, the results will be posted.
Main Card: (PPV – 9 p.m. ET/6 p.m. PT)
Cristiane Santos (11-1, 1NC) vs. Marloes Coenen (21-5)
Claudia Gadelha (9-0) vs. Ayaka Hamasaki (9-0)
Sarah D'Alelio (7-3) vs. Lauren Taylor (6-0)
Jennifer Maia (7-2-1) vs. Leslie Smith (5-3-1)
Jessica Penne (10-2) vs. Nicdali Rivera-Calanoc (8-6)
Joanne Calderwood (6-0) vs. Norma Rueda Center (2-0)
Ediane Gomes (10-2) vs. Tamikka Brents (2-0)
Bec Hyatt (5-2) vs. Mizuki Inoue (5-1)
Miriam Nakamoto (1-0) vs. Duda Yankovich (1-1)
Rose Namajunas (2-0) vs. Tecia Torres (2-0)
Preliminary Card (Ustream – 7 p.m. ET/4 p.m. PT)
Ashley Cummins (3-1) vs. Emily Kagan (2-1)
Mollie Estes (1-2) vs. Veronica Rothenhausler (1-0)
Cassie Robb (0-1) vs. Livia Von Plettenberg (1-1)