Will I get Fox Sports 1 is a common question that has sparked a great deal of confusion through the masses. Some sites are reporting yes, some sites are reporting no, some sites are talking about carriage deals and some sites are talking about channel conversions.  Confusing? Yep, and I don't blame you, but I am here to clarify some things.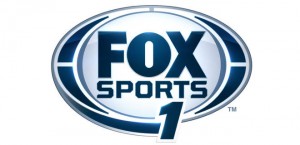 This week I reached out to a few of my sources at Newscorp, Comcast and Nielsen to see if I could get any further clarification. Of course, none of them would go officially on the record, but I did get some information that should help to clarify the situation for some.
First, lets talk about Comcast. Much to my surprise, Comcast already has Fox Sports 1. Now, how is this possible?  Simple, when Fox and Comcast came to a new multi-year agreement earlier in the year the contract was already built for Comcast to remove Speed and replace it with Fox Sports 1 on launch morning. That is right, Comcast is a go for launch day.
Also, if you haven't noticed already Comcast customers, Speed has already changed their logo and the channel has since moved into the HD platform for the majority of Comcast subscribers that were lacking it. Coincidentally, right next to the Fox Sports Soccer channel, which will eventually be removed and replaced with FX's new sister channel FXX.
Secondly, what is all this talk about carriage deals regarding Direct TV, Dish Network and Time Warner cable? Well, for starters, if you don't already know, Fox is owned by Newscorp and Newscorp owns over 30% of Direct TV, so if you are a Direct TV customer, I wouldn't even worry about it at all.
Sure, carriage deals have burned Direct TV before, just look at Fox's rival Viacom (which has roughly 20 stations on Direct TV), who has pulled channels before because costs, but this is a different story.  Again, Ruper Murdoch and Fox is fully invested in making Fox Sports 1 a competitor to ESPN so anything you read in the cable television blogs are all just unnecessary drama for customers.
With regards to Dish Network and Time Warner cable, I wouldn't breathe a sigh of relief just yet.  Sure as of today, you will simply have a stripped down version of Fox Sports 1, but that is not exactly what you are going to want to hear. In essence, if a carriage deal cannot be reached between the parties you will have Fox Sports 1, but you will only be able to view Speed related programming and content that remains on Fox Sports 1. Everything else will be blacked-out if a deal cannot be reached.
Now, how often do these carriage struggles happen? Well, all the time actually, just look at ESPN's Longhorn Network which has been struggling to get any market saturation. If you are unfamiliar, the Longhorn Network is the television channel for the Texas Longhorns. Currently, the channel's biggest carrier is Verizon FIOS. DirectTV, Comcast, Dish Network, Time Warner and plenty of other cable providers have all declined to offer the channel because of the carriage fee cost. Time Warner (out of Texas) has even told subscribers do not expect the channel anytime soon.
Obviously, the Longhorn Network is no Fox Sports 1, but if you are a Dish Network or Time Warner customer, I would recommend calling your provider and stressing to them how much a Fox Sports 1 deal means to you. You may think I am joking, but with cable-cutting being a common theme and a problem of cable providers, a phone call requesting a new channel and more costs will be a sigh of relief for them that you aren't cutting your cable.
So as you can see, Fox Sports 1 is already here and already with the carriers. Whether some of these carriers like it or not.  The key question becomes now will you have the full channel or simply the remaining Speed content. My guess, this will be like a compelling NCAA College Basketball game, the game will be decided with who has the ball last. In this case, I see Fox Sports 1 sinking a basket into over 80 million homes.