Following the conclusion of the UFC 163 main card on pay-per-view, the UFC held the post fight press conference from the HSBC Arena in Rio de Janeiro, Brazil.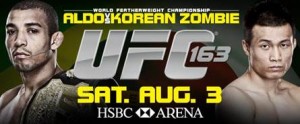 The press conference was attended by UFC Executive Marshall Zelaznik, Jose Aldo, Chan Sung Jung, Lyoto Machida, Phil Davis and more.
The complete UFC 163 Post Fight Press Conference is below:.