This past weekends UFC 163 preliminary card on FX ratings are in and ratings were down from last month's UFC 162 preliminary card.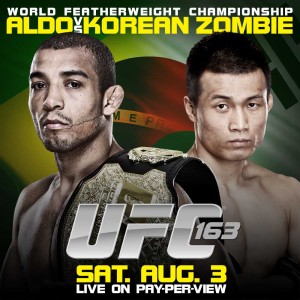 According to Nielsen sources, the UFC 163 preliminary card on FX drew 1 million viewers.
While this card drew 400,000 less viewers than the UFC 162 prelims, last Saturday's prelims did draw better ratings than June's UFC 161 which had 968,000 viewers.
Last Saturday night's prelims on FX marks the last time that the UFC preliminary cards will air on FX as the promotions will be moving over to Fox Sports 1 and Fox Sports 2 beginning next week for UFC Fight Night: Shogun vs. Sonnen. When Fox Sports 1 debuts, they will not be in as many homes as FX but will be targeting more of a sports audience.
When it came to the competition that the UFC was against, the NFL Network had the Pro Football Hall of Fame inductions, Fox aired a soccer match and NBC replayed this years WWE Wrestlemania.
As always stay with TheMMAReport.com for all the latest ratings news, analysis and don't forget to check the continually updating chart below for UFC on FX preliminary ratings