With all the talk about the great UFC Fight Night 26 main card rating of 1.38 w/ a hefty 1.78 million viewers, people almost forgot about the preliminary card from 6PM-8PM on the same Fox Sports 1 channel.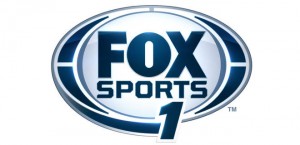 According to Nielsen sources, the preliminary rating for the UFC Fight Night 26 preliminary card (6PM-8PM) hit 881,000 viewers.
Note, this 881,000 is not a peak number, but simply an average of the timeframe. This is also a final number, so I do not expect to see this grow like we did the main card number did on Monday.
On a side note, the inaugural airing of "Fox Sports Live" averaged 476,000 viewers, more than double the 201,000 that Speed had averaged in the third quarter of last year. Conversely, Regis Philbin's new show "Crowd Goes Wild" hit well under 100,000 viewers.
As always stay tuned for all the updated UFC and Bellator television ratings right here on TheMMAReport.com