New episodes of UFC Tonight and UFC Ultimate Insider premiered on FUEL TV last night and several video clips from both shows have been released by Fox Sports.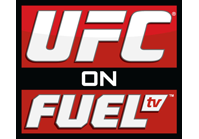 On UFC Tonight, UFC heavyweight Alistair Overeem joined the show to discuss his fight next week in Boston at UFC Fight Night: Shogun vs. Sonnen against Travis Browne, Miesha Tate responds to Ronda Rousey, Michael Bisping sends a message to Mark Munoz and the latest UFC fight announcements.
During UFC Ultimate Insider, get a look at Mauricio "Shogun Rua" training with famous boxing trainer Freddie Roach and Georges St-Pierre on the set for the Fox Sports 1 debut commercial.
All of those clips are available in the video playlist below: