When it comes to the 125 pound division in MMA it's extremely difficult to find top-competition. Don't believe me, just ask the UFC who is still trying to build a large enough talent pool or Bellator MMA who doesn't even have a legitimate 125 division.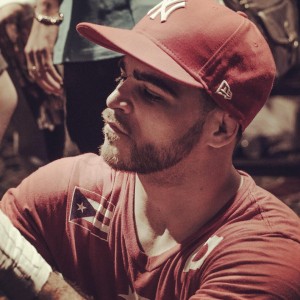 With that said, I am going to make this easier for both the UFC and Bellator MMA as I have found a 125 pound gem just sitting up in the northeast ready to make a splash in the big leagues.
The flyweight I am talking about is a flyweight who recently moved over to the Westchester Fight Club in New Rochelle, New York, Evan Velez. Velez is currently 6-2 and is coming off of a vicious KO victory over Travis Wynn at CFFC 22 back in March of this year.
Velez is a very well rounded fighter who got his start at the early age of four when he started training karate under the tutelage of his father. Velez picked up karate quickly and after receiving his black-belt he moved straight into wrestling at the division three level in both high school and college.
When Velez was mid-way through his graduate school program he was continually haunted by the lack of competition in his life. He was truly missing the competitive drive that comes from karate and wrestling. Thankfully, this is when he found MMA. His skills converted so quickly that he realized MMA was an avenue that was not only available but something he needed to go after. Velez made a splash so quickly that he even got an invite from current UFC light heavyweight champion Jon Jones to come upstate and train at Team Bombsquad.
"Graduate school was fun and everything but I couldn't help but feel like I was missing something," Velez told TheMMAReport.com. "I knew it wasn't a coincidence I ended up upstate on the path of MMA though.   It also didn't help that Jon Jones wanted me to come train with him and the Bombsquad team," said Velez.
After quickly amassing a 5-1 MMA record Velez was pushed into a title fight with Sean Santella at Cage Fury Fighting Championships 16 in August of 2012. Interestingly enough though, a few weeks before that battle, the UFC actually gave him a call and put him on a short-list of reserve fighters when they were looking for a replacement for Ian McCall who was slated to face John Moraga. The short-list was Velez and Ulysses Gomez battling for the reserve bout, which the UFC eventually granted to Gomez.
"Getting that call from the UFC was an unbelievable surprise. I was midway through my training camp against Santella. I was already training for a 5-round fight and I was ready to go. When I found out they picked Gomez, who from what I understand wasn't in training camp shape, I was disappointed to say the least. Then again, there are guys who go through their entire career who never even get a look, never mind a call, so I didn't let this get me down too much."
When Velez finally stepped into the cage at CFFC 16 he put on the performance of his life. Sadly, he lost by split decision, but every single person in that building remembered Velez's performance and that sometimes is bigger than the victory or the grabbing the title.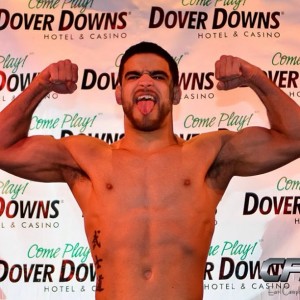 "It is obviously frustrating to lose a split decision, especially since I believe I won the fight. I still to this day have people coming up to me almost a year later telling me that they couldn't believe my performance and they thought I got robbed. The worst part about the loss was that it took me months to even find another opponent because no one wanted to step up and fight me. So, yeah, I may have lost the title fight, but clearly I left with a big moral victory."
When Velez finally got his next opponent it was Travis Wynn at CFFC 22, which he quickly dispatched him via a vicious KO. Something that you don't see a lot of in the flyweight division. Not to mention, five-out-of-his-six victories have come by stoppage, a percentage that is unlike any other in the flyweight division.
"I am a finisher, that is what I do. Small guys like me are painted as boring fighters all the time. You know, we are the guys who never finish fights, but my record clearly shows that is not the case. I promise if the UFC brings me in, I will show the world what a finisher in the flyweight division is all about."
Following Velez's victory at CFFC 22, he was contacted by a New York based rap artist named Produkt who wanted to feature Velez and his knockout in his latest rap video "Come Get Me."
"I still laugh when I see myself in that video, I mean, I never thought that after that fight with Travis my knockout would be highlighted in a rap video. I guess you can say that Produkt isn't buying the flyweight are boring talk," Velez said jokingly.
Fast forward to now and Velez is currently training for anything that his management team is ready to throw at him. Velez just recently signed on with The Combat Sports Agency who manages the likes of Nah-Shon Burrell and countless others and hopes they can get to the next level.
"You know at this point until I get that call from the UFC I want to stay as active as possible. Whether that is the CFFC cage or even a place like the AFO up in the Boston which has one of my favorite boxers of all-time John Ruiz running the show."
When asked about Bellator, Velez stated "I thought about them before, but after seeing them dump WMMA and only seeing a handful of flyweight fights, I doubt they even care about the division.  I mean, I am always open to whatever, but the UFC gave me that call before, and I know they will be giving me that call again."
Velez isn't alone here in his quest to get to the UFC. Countless guys are working day-in-and-day out to achieve UFC stardom. He truly believes though that the UFC will eventually have no choice but to bring the northeasts #1 ranked flyweight to the big dance and when that happens he is going to show the world who is a finisher.