Joe Warren was declared ineligible to fight by the Mohegan Tribe Department of Athletic Regulation on Friday morning for his fight against Nick Kirk tomorrow night at Bellator 98 at the Mohegan Sun in Connecticut.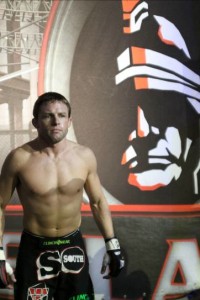 With the commission not allowing Warren to compete, Bellator announced that bantamweight semifinal bout between Warren and Nick Kirk was being postponed until "further notice."
After Bellator made the announcement that Warren was off the card, TheMMAReport.com spoke with Mike Mazzulli who is the director of the Mohegan Tribe Department of Athletic Regulation.
Mazzulli explained the decision to not grant Warren a license was made this morning after medicals of Warren were evaluated by Dr. Michael Schwartz and Dr. Tony Alessi. Mazzulli said that Alessi is a neurologist and he has helped out the NFL players union.
"There some certain medical that I require and Joe Warren was not able to provide me with it," Mazzulli told TheMMAReport.com on Friday. "This does not preclude him ever from fighting. What it does is that it does not allow him to fight here tomorrow. The Mohegan Tribe looks out for the safety of the fighter and this is the concern of ours and Bellator. Bjorn [Rebney] and I are on the same page. I made the call of course because I'm the regulatory body. Bjorn understood it. Joe Warren understood it. I spoke with him and it's in the best interest of him as a fighter."
While there was speculation that Warren was cleared for this fight originally, Mazzulli said that was not the case and his doctors asked for an additional test to be performed before deciding whether the fighter would be granted a license.
"What occurred was there was a report provided and my staff and doctors felt that it was necessary to get another test. The test was performed. He was never cleared. He was in the process of getting a license."
Warren has not made any public comments since the commission decided to not grant him a license to compete tomorrow night at Bellator 98.