The MMA Report Live take place today at 2 p.m. ET on RadioInfluence.com and the show is hosted by Jason Floyd of TheMMAReport.com.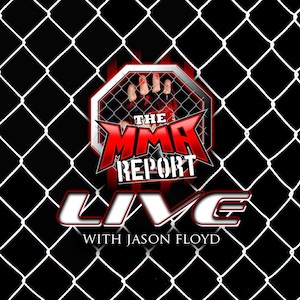 At the beginning of today's show will be the UFC 165 conference call with UFC President Dana White, light heavyweight champion Jon Jones, Alexander Gustafsson, interim bantamweight champion Renan Barao and Eddie Wineland.
Following the conference call, Pete DiLorenzo will join the show at 3:00 p.m. ET to recap Bellator 98 as he was in attendance last Saturday night at the Mohegan Sun in Connecticut.
Also, preview of this week's MMA including Bellator 99 on Friday night and World Series of Fighting 5 on Saturday night.
Along with the interview on today's show, Jason will take your phone calls at (917) 387-4517 with your question or comments about MMA.
The guest list and time they will be on is below:
2:00 – UFC 165 Conference Call
3:00 – Pete DiLorenzo recaps Bellator 98