The MMA Report Live take place today at 2 p.m. ET on RadioInfluence.com and the show is hosted by Jason Floyd of TheMMAReport.com.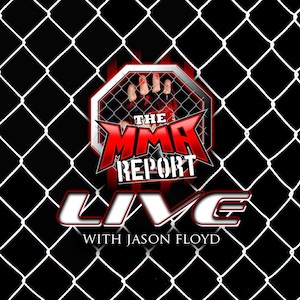 During today's show, Jason will be joined by James Lynch of TSN.ca to recap UFC 165 which saw Jon Jones retain the UFC light heavyweight title against Alexander Gustafsson.
Also, Chad Cooper of TheExaminer.com will recap last week's Bellator 100 card and preview this Friday night's Bellator 101 card which will feature the opening round of the lightweight tournament.
Along with the interview on today's show, Jason will take your phone calls at (917) 387-4517 with your question or comments about MMA.
The guest list and time they will be on is below:
2:05 – James Lynch recaps UFC 165
3:00 – Chad Cooper recaps Bellator 100 and previews Bellator 101