Less than 24 hours ago, the UFC announced that light heavyweight champion Jon Jones would be making his next title defense at UFC 170 against Glover Teixeira.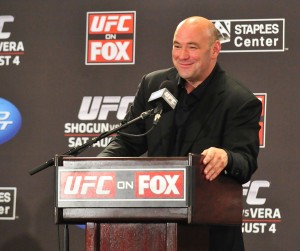 However, UFC President Dana White revealed on Thursday that Jones has been scratched for the card for unknown reasons.
This is the second time that the bout between Jones and Teixeira has been postponed as it was originally announced that the bout would headline UFC 169.
A timetable for when Jones and Teixeria will take place is unknown but it remains possible that the fight could take place in March.
UFC 170 is scheduled to take place on February 22nd from the Mandalay Bay Events Center in Las Vegas and a new main event for the fight card is expected to be announced in the coming weeks.