The ONE FC 12 Weigh-Ins took place on Thursday in Malaysia and the fight card is now official with ten fights.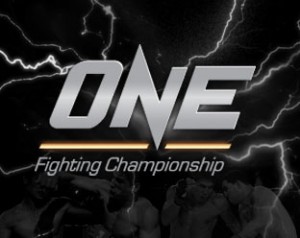 The fight card was scheduled to be headlined by the inaugural welterweight title fight between Adam Kayoom and Nobitatsu Suzuki.
ONE FC officals announced earlier this week that Kayoom had to pull out of the fight this week with an injury and Suzuki would now meet Vitor Pinto in a non-title fight.
However, the fight was pulled from the fight card today as Pinto failed his pre-fight medicals. With this fight being pulled from the card, a catchweight bout between Adriano Moraes and Yusup Saadulaev will now headline tomorrow's card.
The complete ONE FC 12: Warrior Spirit Weigh-In Results are below and TheMMAReport.com will have live results of the card tomorrow morning.
Main Card: (iPPV – 8 a.m. ET/5 a.m. PT)
Adriano Moraes (134) vs. Yusup Saadulaev (134)
Brayan Rafiq (184) vs. Leandro Ataides (183)
Chris Lokteff (248) vs. Tony Johnson (265)
Alaa Mazloum (154) vs. Peter Davis (155)
Gianni Subba (125) vs. Chen Yun Ting (123)
Tok Sophon (125) vs. Saiful Merican (125)
AJ Lias Mansor (145) vs. Melvin Yeoh (144)
Preliminary Card: (You Tube – 7 a.m. ET/4 a.m. PT)
Steven Durr (144) vs. Samir Mrabet (145)
Zuli Silawanto (170) vs. Nik Harris (170)
Casey Suire (134) vs. Raymond Tan (125)