Claudia Gadelha was scheduled to challenge Carla Esparza for the Invicta FC strawweight title in the co-main event of tonight's Invicta FC 7, but she has been forced to pull out of the event due to an illness.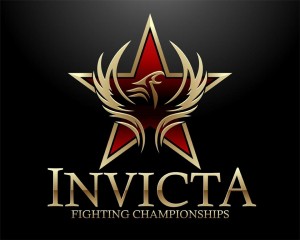 Invicta FC announced the change in a press release issued on early Saturday afternoon and the fight card will now go forward with eight fights.
"Claudia ran a high fever late Friday evening and went to the hospital where she was diagnosed with a bacterial infection in her intestines," said Shannon Knapp, President Invicta Fighting Championships. "We know Claudia wanted this title opportunity more than anything and all of us at Invicta wish her a speedy recovery."
This is the second time that a potential bout between Esparza and Gadelha has been cancelled by Invicta. They were initially booked to face each other at Invicta FC 4 in January, but an injury in training forced Gadelha off the card.
With Esparza-Gadelha off the card, the main card on pay-per-view with have six fights and the bantamweight title fight between Lauren Murphy and Miriam Nakamoto will be moved into the co-main event spot.
The current Invicta FC 7: Honchak vs. Smith card is below.
Main Card: (PPV – 9 p.m. ET/6 p.m. PT)
Barb Honchak (8-2) vs. Leslie Smith (6-3-1)
Lauren Murphy (7-0) vs. Miriam Nakamoto (2-0, 1 NC)
Felice Herrig (9-4) vs. Tecia Torres (3-0)
Joanne Calderwood (7-0) vs. Katja Kankaanpaa (8-0-1)
Julia Budd (5-2) vs. Charmaine Tweet (4-3)
Vanessa Porto (15-6) vs. Zoila Frausto Gurgel (12-3)
Preliminary Card: (InvictaFC.com – 8 p.m. ET/5 p.m. PT)
Sarah D'Alelio (7-4) vs. Tonya Evinger (11-6)
Munah Holland (5-2) vs. Nina Ansaroff (5-4)