UFC fighter and welterweight title contender Johny Hendricks is joining the Florida Special Ops team for free undercover spartan workout on Saturday, January 11th, from 8am-10am, near downtown Tampa Bay. Full details and registration information is below: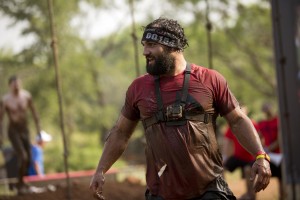 The Spartan Race Fitness Team learned of this training and asked to partner up with the operation. Johny is a Spartan himself, so an agreement was reached that the first 300 civilians will be allowed to join the workout.
In the spirit of all Navy Seals, Army Rangers, and Delta Force, among others, the location is top secret and will be sent in a private message upon registration. We can only reveal that it will be within 10 miles of downtown Tampa.
The Spartan Race Fitness Team is focused on BUILDING BETTER HUMANS by developing:
Stamina – the ability to endure
Power – strength and speed
Athleticism – complete integrated functional fitness, using the body in a way that it was intended to move
Readiness – take on any challenge, any time!
Tenacity – mental
Attitude – a positive disposition even in the face of adversity
Event is free, and not only will you get a great workout,  you'll get a cool "I'm Training for a Spartan Race" t-shirt too.
For more information and to register click here.