UFC veteran Thiago Tavares is dropping down to the featherweight division and will meet Zubaira Tukhugov at UFC Fight Night 36.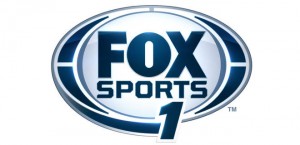 The fight booking was announced by the UFC on Friday afternoon and the bout will likely be placed on the preliminary card.
UFC Fight Night 36 will come from Jaragua do Sol, Brazil on February 15th and will be headlined by a middleweight bout as former UFC light heavyweight champion Lyoto Machida meets Gegard Mousasi.
Tavares (18-5-1) is coming off a submission win at UFC Fight Night 32 against Justin Salas in the first round. He has won a fight night bonus in four of his UFC fights and three of his last four wins have come by stoppage.
Tukhugov (15-3) has won his last six fights and is coming off a first round knockout victory against Vaso Bakocevic in October. It was his fifth win coming by TKO/KO and three of his last six wins have come by TKO/KO.
The current UFC Fight Night 36: Machida vs. Mousasi card is below.
Lyoto Machida (20-4) vs. Gegard Mousasi (34-3-2)
Ronaldo Souza (19-3, 1NC) vs. Francis Carmont (22-7)
Cristiano Marcello (13-5) vs. Joe Proctor (8-2)
Viscardi Andrade (17-5) vs. Nico Musoke (11-2, 1NC)
Charles Oliveira (16-4, 1NC) vs. Andy Ogle (9-3)
Francisco Trinaldo (13-3) vs. Jesse Ronson (13-3)
Thiago Tavares (18-5-1) vs. Zubaira Tukhugov (15-3)