Following the UFC Fight Night 33 main card broadcast on Fox Sports 1, the organization held the post fight press conference at the Brisbane Entertainment Centre.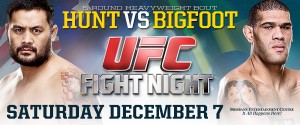 The press conference is expected to be attended by UFC executive Tom Wright, Mauricio "Shogun" Rua, Soa Palelei, and Justin Scoggins.
The complete UFC Fight Night 33 Post Fight Press Conference is below.