Prior to the UFC on FOX 9 weigh-ins in Sacramento, the UFC will hold the fan Q&A with lightweight Josh Thomson.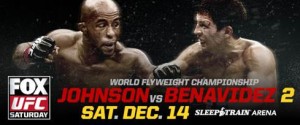 The Q&A will come from the Sleep Train Arena and will begin at 5 p.m. ET/2 p.m. PT.
Thomson will take questions from the fans about tomorrow night's fight card and his upcoming bout against former lightweight champion Benson Henderson at UFC on FOX 10.
The UFC on FOX 9 Q&A with Thomson will be streamed live below and a replay video will be available following the conclusion of today's event.