Lewis Gonzalez has pulled out of the World Series of Fighting 8 main event bout and Justin Garthje will now meet Rich Patishnock for the inaugural lightweight title later this month.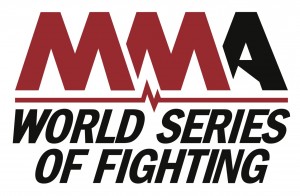 The news of the change was initially reported by MMAFighting.com and was later confirmed by the WSOF in a press release.
WSOF 8 takes place on January 18th from the Seminole Hard Rock Hotel and Casino in Hollywood, Florida and tickets are currently on sale.
Patishnock (6-1) was already schedule to be competing on this card as he was booked to face Luis Palomino. He has won both of his fights in the WSOF and is coming off a decision victory against Gregor Gracie at WSOF 5.
Gaethje (10-0) entered the WSOF in March of last year and has defeated JZ Cavalcante, Brian Cobb, and Dan Lauzon. All of those victories have come by TKO/KO and Patishnock marks the third fighter he has been scheduled to face for the inaugural WSOF lightweight title.
The current WSOF 8: Gaethje vs. Patishnock is below.
Main Card: (NBCSN – 9 p.m. ET/6 p.m. PT)
Justin Gaethje (10-0) vs. Rich Patishnock (6-1)
Anthony Johnson (15-4) vs. Mike Kyle (20-9-1)
Jessica Aguilar (16-4) vs. Alida Gray (4-0)
Cody Bollinger (14-2) vs. Tyson Nam (12-5)
Tyler Stinson (25-9) vs. Valdir Araujo (14-4)
Preliminary Card: (WSOF.com – 6 p.m. ET/3 p.m. PT)
Derrick Mehmen (16-5) vs. Scott Barrett (13-3)
Luis Palomino (21-9) vs. TBD
Sidemar Honorio (8-4) vs. Alexis Vila (13-4)
Freddy Assuncao (7-1) vs. Brenson Hansen (5-1)