Titan FC announced on Monday evening that they had signed a television deal with the CBS Sports Network and the first fight card on the cable sports network would be on February 28th for Titan FC 27.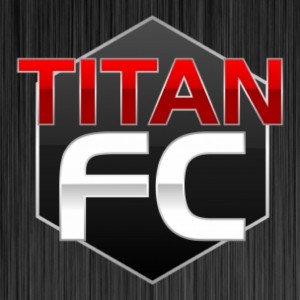 In the announcement of the television deal, the main event and co-main event of the fight card were announced as Mike Ricci meets Jorge Gurgel and Matt Riddle faces Michael Kuiper.
On Tuesday morning, the organization released the rest of the main card with the other matchups being Gleristone Santos vs. Kalvin Hackney , Kurt Holobaugh vs. Eric Marriott, Kevin Croom vs. Bryan Goldsby, and Anthony Gutierrez vs. Lee Sandmeier.
Santos (25-4) has won seven in a row and fourteen of his last fifteen fights. During his recent winning streak, five of the seven wins have come by stoppage with three of them being by submission. Hackney (12-3) is a former Bellator fighter and this will be his first fight since 2012. After going 0-2 in Bellator, he defeated Booker Arthur by decision in his last bout at EFC 2.
Holobaugh (10-2) is a former UFC fighter and has won back to back fights since his exit from the organization. Both of those wins have come by submission in the first round and his last win came in August. Marriott (22-7) was a quarterfinalist in the season two Bellator featherweight tournament and has won four of his last six fights. His last two wins have come by stoppage in the first round and he has six wins in his career coming in the first round.
Croom (14-4) is currently on a nine fight winning streak and his nickname is "The Hard-Hitting Hillbilly." He has previously competed in Titan FC, with his last appearance coming in August at Titan FC 26 as he defeated Dustin Phillips by submission. Goldsby (17-15) has won four in a row since his exit from Bellator. He was a participant in the season three Bellator bantamweight tournament and he won the NAAFS bantamweight title in his last bout in March.
Gutierrez (4-0) was a member of Team Rousey during The Ultimate Fighter 18 and was kicked off the show when he was unable to make weight for a fight. All of his professional fights have taken place in Titan FC and all of his victories have come in the first round. Sandmeier (9-0) also participated in The Ultimate Fighter 18, but was eliminated by Tim Gorman in the elimination bouts to get in the house. Prior to trying out for the show, all of his wins came in the first round and six of them came in under two minutes.
The current Titan FC 27: Ricci vs. Gurgel card is below.
Main Card: (CBS Sports Network – 10 p.m. ET/7 p.m. PT)
Mike Ricci (8-4) vs. Jorge Gurgel (14-9)
Matt Riddle (7-3, 2NC) vs. Michael Kuiper (12-3)
Gleristone Santos (25-4) vs. Kalvin Hackney (12-3)
Kurt Holobaugh (10-2) vs. Eric Marriott (22-7)
Kevin Croom (14-4) vs. Bruan Goldsby (17-15)
Anthony Gutierrez (4-0) vs. Lee Sandmeier (9-0)