Ricky Rainey made his Bellator debut earlier this month at Bellator 116 and only needed 71 seconds to defeat Andy Murad by knockout.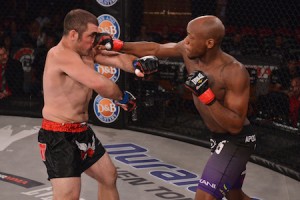 Following the fight, Bellator executives approached Rainey at the post fight press conference about being on the May 17th card.
At that time, he did not know who his opponent would be and found out that he would be facing Michael Page w
Rainey (7-2) joined "The MMA Report Podcast" on Friday and discussed his Bellator debut, quick turnaround to face Page, being on the Bellator pay-per-view, and much more.
The full interview with Rainey is below.