Ultimate Fighter 8 winner Efrain Escudero has signed a contract with Titan FC and he will make his promotional debut against EJ Brooks at Titan FC 29 on August 22nd.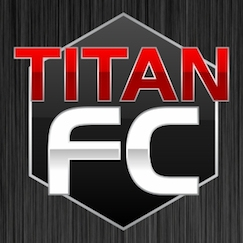 The fight booking was announced by Titan FC officials on Monday.
Titan FC 29 will come from the Crown Coliseum in Fayettville, NC and will be headlined by Ben Saunders meeting Matthew Riddle for the promotions vacant welterweight title.
Escudero (22-8) has won four of his last five and is coming off a three round victory in May against Juha-Pekka Vainikainen. Prior to his win in May, his previous three wins came by decision including a win over current WSOF lightweight Luis Palomino at CFA 12.
Brooks (7-3) has dropped three straight fights after opening his career with seven straight wins. His most recent defeat came in May as he lost a decision to Alex Ricci at Substance Cage Combat 2.0.
"Titan FC 29 promises to be an action packed card from top to bottom," said Titan FC CEO Jeff Aronson. "We are proud to bring our great athletes to North Carolina and are looking forward to treating the great fans to an MMA event they will never forget. Riddle vs. Saunders and Ricci vs. Sotiropoulos are two bouts that can headline any card in any organization."
The current Titan FC 29: Saunders vs. Riddle fight card is below.
Ben Saunders (16-6-2) vs. Matthew Riddle (8-3, 2NC)
Mike Ricci (9-4) vs. George Sotiropoulos (14-6)
Efrain Escudero (22-8) vs. EJ Brooks (7-3)
Mike Bronzoulis (15-7-1) vs. Keith Johnson (7-2)