No matter if we are talking about a UFC, Bellator, World Series of Fighting, or any other mixed martial arts event, there is always a fight under the radar that hardly anyone is talking about.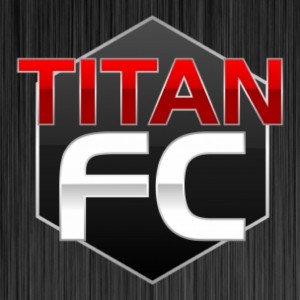 Titan FC 29 will take place tonight from North Carolina and the five fight main card will be shown live on CBS Sports Network beginning at 10 p.m. ET/7 p.m. PT. The main card features UFC alums Mike Ricci, George Sotiropoulos, Kurt Holobaugh, Bristol Marunde, and Bellator alum Lloyd Woodard.
While much of the discussion of the fight card has to do with the main event bout between Ricci and Sotiropoulos, Titan FC CEO Jeff Aronson believed the under the radar fight and the bout that people should be talking about is the opening fight on the main card.
"I think that a fight that a lot of people are over looking is Brian Davidson against Kevin Smith," Aronson said. "Kevin Smith is 6-0 and is the number one prospect out of the southeast, featherweight fighting Brian Davidson. Five-time Taekwondo gold medalist, three-fight silver medalist, two-time bronze medalist. The guy is an animal. I think this fight has fireworks written all over it. I think that is the fight that not many people are taking about, but that fight is something I am keeping my eyes on and I was thrilled to book that."
Smith is the favorite (-24o) in the fight according to BestFightOdds.com and he is entering this fight following a submission win in May against Bellator alum Ronnie Rogers at NFC 65. It was his third career victory by submission and he has only gone to the decision once in his career. Davidson (11-4) will be stepping into the Titan FC cage for the fifth time in his career tonight and he has won six of the last seven fights. One of those wins came against Jens Pulver in 2011 and Titan FC 18 and he is coming off a decision victory at Titan FC 25 against Jesus Adame.
After hearing what Aronson said about this fight, this is definitely one reason to tune live into Titan FC 29 tonight on CBS Sports Network or at least DVR the fights and watch them at some point.