Titan FC 32 will take place tonight at the Tsongas Center in Lowell, Massachusetts and will be headlined by a title fight as Desmond Green meets Steven Siler for the vacant Titan FC featherweight title.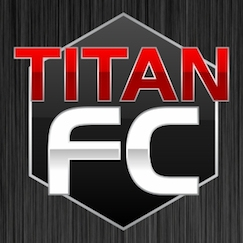 In addition to the main event, the main card will also feature two-time Bellator tournament winner Rick Hawn making his Titan FC debut against UFC veteran Carlo Prater.
The event will kick off with the preliminary card at 8:00 p.m. ET/5:00 p.m. PT on CBSSports.com and the main card will begin at 9 p.m. ET/6 p.m. PT on the CBS Sports Network.
Below is five reasons to watch Titan FC 32 on CBS Sports Network.
1. Featherweight title fight
When I looked at all of the fights in the month of December, I circled this fight as one of the best fights of the month. Green made an immediate impact in Titan FC with a 46-second victory against former WEC champion Miguel Torres and Siler is stepping into the cage for the first time since being released by the UFC. If the winner of this fight has a tremendous performance, they should expect a phone call from Joe Silva.
2. Rick Hawn makes his Titan FC debut
It was just over a month ago that Hawn revealed that he had been released by Bellator MMA after dropping back to back fights. He will now face Carlo Prater, who stepped up to take this fight on short notice. Hawn will be fighting in his home state for the first time in six years and he will begin his journey to a potential UFC contract offer tonight against Prater.
3. Flyweights to keep an eye on
The main card will feature a flyweight bout between a fighter you likely know and another one you may not know. Iliarde Santos will be making his Titan FC debut and this is his first fight since being released by the UFC last year. Nick Honstein lost his Titan FC debut earlier this year and the defeat snapped a four fight winning streak, which included a win over Darren Mima by submission at CFFC 40. With the UFC flyweight division not being deep, both guys could catch the eye of Sean Shelby with a dominating performance.
4. Local favorite Ryan Quinn looks for his fourth straight win
Quinn is from the Northeast and he will be looking for his fourth win in a row and if he is successful, it will be the first time in his career that he has put together four straight wins. His opponent, Milan Zergal is an undefeated fighter out of Xtreme Couture. Four of his six wins have come by submission and the only time Quinn has been stopped in his career came by submission.
5. Prospect to watch: Andre Harrison
The opening bout of the main card features an undefeated prospect out of Long Island, New York and his name is Andre Harrison. He trains out of Bellmore Kickboxing and this is his first fight to take place outside of the Ring of Combat promotion where he was the featherweight champion.
The Titan FC 32: Green vs. Siler complete fight card is below.
Main Card: (CBS Sports Network – 9 p.m. ET/6 p.m. PT)
Desmond Green (13-3) vs. Steven Siler (23-13)
Rich Hawn (18-4) vs. Carlo Prater (31-14-1)
Ryan Quinn (10-4-1) vs. Milan Zergal (6-0)
Nick Honstein (16-8) vs. Iliarde Santos (27-9-1)
Andre Harrison (7-0) vs. Aaron Nevue (8-2)
Preliminary Card: (CBSSports.com – 8 p.m. ET/5 p.m. PT)
Wayne Ahlquist (1-0) vs. Nathan Oses (1-1)
Johnny Campbell (9-5, 1NC) vs. John Santos (2-2)