Titan FC will be holding a fight card in Mobile, Alabama next month at Mobile AeroFest and it was announced today that the promotions athletes will be joining Mayor Stimpson, Shannon Lee, Navy SEALs, Medal of Honor Recipients to provide dynamic local school programming.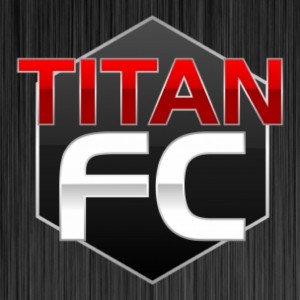 The announcement of this program was announced today in a press release and the goal of the program is to inspire and educate local students in Mobile.
The complete press release that was sent out to the media today is below.
Mobile AeroFest today joined with Mayor Stimpson, leaders from Mobile's education community to announce a slate of upcoming classroom education programming that will bring some of our nation's most elite and highly decorated veterans and athletes together with area school children. The program, which will be part of AeroFest's ongoing campaign to conduct a large scale festival "for all the right reasons" by fostering long term connections between military service members and the community, will incorporate a slate of nationally recognized programming for young people. The programming, conducted in conjuncture with Mayor Stimpson and Mobile area schools, will take place March 18-19 2015. It will feature Shannon Lee of the Bruce Lee Foundation, Team Froglogic, the Saluting America School Program, and athletes from Titan FC. Among the schools included in the program are the St. Mary's Catholic School, St. Mary's Home and the Prichard Preparatory School.

"One of the most exciting things about the Mobile AeroFest is that it is designed to be a permanent campaign to bring the best of our city and region together to improve people's lives and make a difference," said Mayor Stimpson. "We are very energized about the prospect of bringing some of our nation's greatest heroes, leaders and athletes to our classrooms to make a positive impact in the lives of children."

"Mobile AeroFest is a dynamic platform that involves bringing together diverse communities and resources together to support veterans and serve our community," said Mobile AeroFest Co-Founder Dave Glassman. "We are fortunate to have such an impressive array of nationally recognized leaders and athletes who have offered to come forward to shape the lives of young people in our area—this programming provides an excellent prelude to the personal development and educational resources we will be offering at the AeroFest each year."

Shannon Lee, the daughter of legendary martial arts figure, Bruce Lee, is the CEO of Bruce Lee Enterprises, the CEO of Leeway Media (a production company) and President of the Board of Directors of the Bruce Lee Foundation. Shannon travels around the world speaking at schools and educational organizations. The Bruce Lee Foundation, a California 501(c)(3) public benefit corporation, seeks to preserve, perpetuate, and disseminate Bruce Lee's life example, philosophies, and art of Jun Fan Jeet Kune Do® through inspirational events, educational programs, martial arts instruction, and the Bruce Lee Museum. The Bruce Lee Foundation enriches lives, opens minds and breaks down barriers through the active proliferation of Bruce Lee's legacy of undaunted optimism in the face of adversity, unwavering humanism, mental and physical perseverance, and inspirational presence of mind toward the betterment of our global community.

Founded by Medal of Honor Recipient, Col. "Doc" Ballard, the Saluting America School Program empowers teachers to promote patriotism and raise awareness of sacrifices made by our nation's active duty military personnel and our veterans. Through use of educational tools and suggested projects, educators customize classroom activities that teach young people about sacrifices made to protect our country's freedom. Through selected activities and classroom programs with Medal of Honor recipients, young Americans learn about patriotism, citizenship, and our history. Tools developed by Saluting America allow each student to engage in the acknowledgement and appreciation of those who serve by completing a Tribute Card that is subsequently distributed. Saluting America provides teachers with components needed to implement the program. The program is supported by foundation grants, corporate sponsorships, and volunteer efforts.

Titan FC and its COO Lex McMahon have led the effort to bring the MMA community together with the U.S. military to provide interactive training and development programming to active duty personnel. This groundbreaking effort has resulted in a wide array of events around the nation that provide morale building and personal development opportunities for current and former military members. As part of the AeroFest Classroom program, Titan FC athletes will come to local schools to educate children about self-discipline, self-respect and respect for others.

Former Navy SEAL and Behavioral Training Specialist David Rutherford is the creator/owner of Team Froglogic. For the past 9 years David has been inspiring audiences and individuals across America and around the world, reaching over 2.6 million people with his high impact style of motivational speaking, YouTube videos, radio show, books and performance coaching. Froglogic – The Navy SEAL Motivational Training program is derived from the 70 + years of operational successes within the UDT/ Navy SEAL Teams. David combines his incredible personal story of exploring the human condition for the past 20 years with the proven track record of the SEAL Teams to create an elite performance program that exposes corporations, elite athletes, Schools and all types of adults and kids to the four core Froglogic Concepts. David is committed to helping people by teaching them to Forge Self-Confidence, Live the Team Life, Embrace Fear and Live With Purpose. Team Froglogic has accepted the Mission of providing the very best "Motivational Media That Matters" to individuals and teams around the world.

Mobile AeroFest is a multifaceted annual festival to take place at the Mobile Aeroplex on March 20 – 21 2015. The Festival's mission is to actively improve the lives of America's injured warriors through a confluence of talent, vision and technology that has never been seen before in the production of a live event.