Bellator veteran Sam Oropeza is currently on an eight fight winning streak and the Pennsylvania fighter has decided to move back to the welterweight division.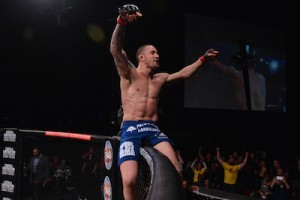 Oropeza (13-2) announced the decision to move back to 170 pounds last week on social media and will be fighting next month at CFFC.
On this week's edition of The MMA Report Live, Oropeza explained his decision to move down to welterweight and what he has been doing to make sure it's a healthy cut.