Bellator 143 will take place tonight at the State Farm Arena in Hidalgo, Texas and will begin at 6:30 p.m. ET/3:30 p.m. PT with the online preliminary card.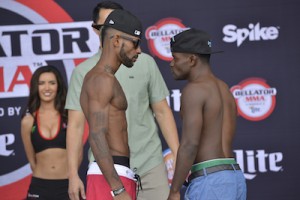 The online preliminary card will feature three notable bouts, which are Darrion Caldwell vs. Shawn Bunch, Chase Gormley vs. Dan Charles and John Teixeira vs. Gleristone Santos.
The preliminary card will also feature several fighters from the state of Texas and the preliminary card stream is below.